I am a lactating woman.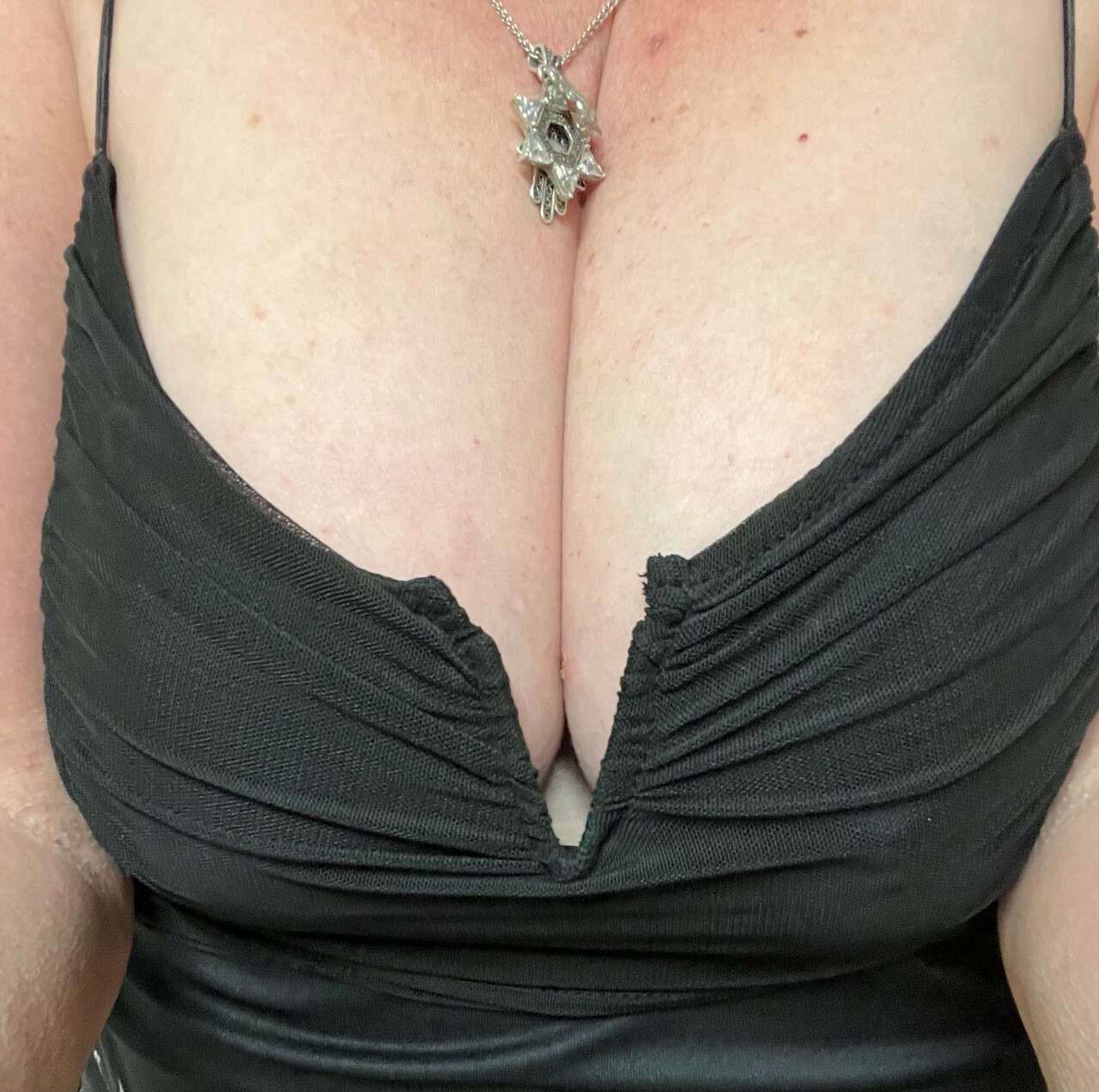 As I sit down to write this morning I am filled with gratitude for the people I have met. Many have become a very important part of my life while new friends are welcomed into my circle daily. I am amazed we somehow aligned to be in the right place at the right time. Michael, I cannot thank you enough for creating ABF Heaven to allow us to find each other. You are a passionate romantic!
In true fashion, my life being busy required a constant redefining of priorities. I had not ventured to the grocery store in over a week and was sitting here determined I would not leave my house until my promised next blog post was complete. I desperately was craving a cup of coffee, my usual companion when I sit down to write, but to my dismay I was not only out of coffee but also cream and my favorite bit of brown sugar to satisfy my desires. I made a cup of tea and was trying to be optimistic in its ability to satisfy my needs when my cell phone rang. One of my dear friends was calling and my attention was quickly immersed in lively conversation as we caught up on recent happenings. After several minutes I knew the blog would once again need to wait until our call had been completed, however being the multitasker I am I decided even though I was not willing to make a spontaneous run to the grocery store I would indulge in a quick trip through the drive up window of my local McDonalds to procure my much needed coffee fix.
With hoodie camouflaging my braless state and stabilizing the sway and jiggle of my bountiful women, my phone conversation continued in the car while I ordered two French vanilla lattes, knowing one would not be enough, and pulled forward to the pickup window. With debit card in hand the gentleman advised me there was no need to pay, the woman in the car ahead paid for my order and left the message she hoped I had a blessed day. I returned the blessing to the young man, smiled and took a rejuvenating deep breath. The universe is great and I am blessed to be swimming in the flow that brought me to this moment. To some it might be a deeply appreciated free cup of coffee but to me it was a kiss from an angel reminding me there is greatness all around and beautiful people at every turn, even the drive up at McDonalds.
With words of encouragement for my friend's journey and shared understanding of her experience we made promises to visit soon and my conversation was complete, I returned to my laptop coffee in hand.
When my journey on ABF Heaven began my only experience had been organic. I had just discovered that ABF/ANR was classified as a lifestyle, to some a kink and I was consumed with a need to better understand where my choices were leading me. Trusting my intuition I was still lactating and had become settled in my pumping routine, supporting herbs and drinking enough water daily. While we all agree it is much more fun to play than to work my night time hours had become filled with research to discover a deeper understanding to support my lifestyle path. Being an extremely right brained individual whose days can be consumed by creativity and easily distracted by fun and exciting adventures I have been blessed with the saving grace of my left brain to keep me in line, usually just before I go over the cliff.
As I google searched for information related to ABF/ANR, I came across research articles posted by reputable psychology professionals. I hesitantly began to read wondering if I would discover such a desire to be a lactating woman in an ABF relationship was unhealthy, an indication of a hormone imbalance, a brain tumor, or I was in need of professional counseling. We often fear what we do not understand; I trusted knowledge would set me free.
It was much to my relief all reports read came to the same conclusion, an ABF/ANR relationship is completely normal and allows a deeper emotional experience as a couple, nurtures their connection, fortifying it with a deeper awareness of each other's needs, physically, mentally, emotionally and spiritually. It is considered very healthy and even encouraged. Historically suckling with adult partners has been common place, recognized and accepted culturally around the world.
With all concerns dismissed I felt confident in my decision and the warm memories began to surface in my mind. I recalled how relaxing and restoring my suckling experiences had been. Unexpected moments of desire fulfilled when we would sneak away and embrace, the intertwining of our bodies as we lay next to each other sharing the timeless quiet, each experiencing the give and take, keenly aware of the other's subtle movements and breath, pulling close while gently caressing each other, fulfilling our primal desire and need, these are the deepest most passionate moments I have ever shared.
Time quickly passed and with new found conviction for my lifestyle choice I made the decision, the time had come to bring awareness of my ABF lifestyle to those closest to me outside of the ABF Heaven community.
I had been diligently working to regain my physical tone after a long recovery from a freak accident, swimming laps 6 mornings a week and working with a personal trainer, I would visit my doctor monthly for check ins and visits. I had built trust with her and looked forward to our conversations and uplifting encouragement. I felt I could share anything and decided today was the day to invite her into my inner circle. As we began our visit I was waiting for the right time to lead our conversation into yet to be disclosed territory. We reviewed my progress and chatted with excitement over my defined biceps. I had asked her to take some pics of my two tattoos to share with a friend. We were laughing about my new adventures when I decided now was the time.
I looked at her, took a deep breath and asked, "Can I talk with you about anything?"
"Of course." She replied.
In my usual fashion I jumped, both feet and bare naked, I shared my ABF journey which began with breastfeeding my first born, my husband and 4 additional children over the next 10 years, additional LTR that resulted in one more child and how I easily lactated when in a relationship. After rambling about articles read and finding ABF Heaven, the friends I had made and the blogs I had written, I told her I needed to know she was available for me if I was having medical issues regarding my lifestyle. Then I stopped and stated with my deepest conviction.
"I am a lactating woman!"
I then braced myself for her reply. Would she express deep concern or disapproval? Would she try to persuade me to end my lactation or to seek counseling? All options were possibilities, but I was willing to take the risk of a negative response to free myself from the feeling I was doing something wrong or my lifestyle needed to be a secret. I had reached the point where I no longer wanted to be embarrassed or concerned about what others would think.
She smiled and looked at me with pure joy on her face. "I am so excited for you! You have found your tribe!"
Her words went straight to my heart as I felt the importance of her acknowledgement and acceptance. I was filled with relief. With the approval and support from my doctor I was empowered and knew I had others I needed to share the knowledge of my lifestyle with.
I left her office thankful she was part of my inner circle; her words still resonated with me, My Tribe, what a wonderful term to describe those around me who understand and shared the same passion. I have been blessed with a few special connections that have evolved outside of ABF Heaven, both men and women, who genuinely care and check in with me daily just to say hi. When I travel they want to know I arrived safely and one very special gentleman who is always there to send hugs and kisses good night. In the beginning I was seeking like-minded people and a deeper understanding, I had no idea it would lead me to some of my most cherished friends who will always be a part of my life. I may have trouble fitting in a bra but I fit in here with my ABF Heaven tribe.
Update:
My latest AFBHeaven challenge part one has been completed. A big thank you to everyone who has taken the time to help me search for Frilly's little sister. She has been purchased and will be arriving soon. Pics to follow.
Part two for those who want to participate. I am searching for an old fashioned white nursing bra that has separate cups. Remember the challenging part is I need the size to be 40 M.